You can make a difference
Global sustainability refers to the conditions that allow humans and nature to coexist in ways that promote productive harmony, stability, and resilience for current and future generations.
We are facing many humanity's sustainability challenges, such as climate change, water scarcity, inequality etc. The 2030 Agenda for Sustainable Development, adopted by all United Nations Member States in 2015, provides a shared blueprint for peace and prosperity for people and the planet, now and into the future. At its heart are the 17 Sustainable Development Goals (SDGs), which are an urgent call for action by all countries – developed and developing – in a global partnership.
In recent decades, remarkable progress has been made. However, inequality is on the rise and it is really hard to monitor and track. The window of opportunity to create a sustainable world in which people can live healthy and fulfilling lives on this planet appears to be closing faster than ever. There is therefore a need to transform our approach to achieve the sustainable development goals and create a more sustainable world with Web3. We believe these issues can only be addressed on a global scale and by DAO: a decentralized commitment to social progress, environmental balance, and economic growth.
SustainaDAO is a cross-sector and cross-country collaboration in pursuit of sustainable development goals. It is a second-to-none opportunity for governments and private sector to engage with communities. We use blockchain-enabled innovative approaches to drive economic changes and create social and environmental impact. It aims to bring experts and experiences of multiple sectors together which drives transparent and collective effort generate systemic changes globally.
Supporting researchers and policymakers setting up rules and protocols for sustainable developments.
Build an active community  through hosting series of activities, including meetup events, tech talks, Startup demo day and Hackathons.
Assisting the development of strategic approaches for industrial implementations to solve sustainability issues.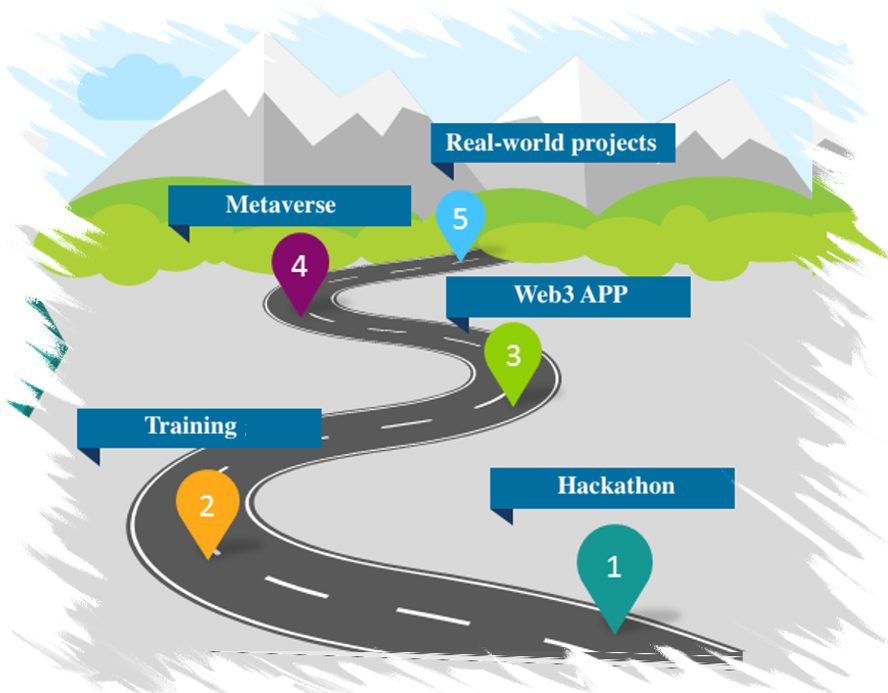 Digital Art Hackathon
Blockchain webinars and summer camps
Web3 app with a "Care to Earn" mode
A sustainable metaverse with our NFTs as passes
Donation to the real-world projects
In addition, we plan to publish research papers to share what we've learned along the way.
HACKATHON FOR SUSTAINABILITY
– Collaboration with AR startup Integem and non-profit organization AREDU to organize a Hackathon for 200 Bay Area schools.
– The hackathon will focus on sustainability and will select winners to mint NFTs.
– The proceeds from the sale of the NFTs will be divided among the creators, non-profit organizations, and the
SIIS conference
.
– All Hackathon participants and NFT buyers can earn rewards.
A joint venture with our partners